This is my second stab at writing a long overdue blog update. The first attempt was getting to be very long and will probably be better suited adapted as a memoir read by someone with a deeper, more sultry voice than I and sold as an audiobook. The world has changed a lot in the last couple years and although we haven't posted one of these in a bit, it seems like we are busier than ever behind the scenes. We'll keep this brief (no chance) and try to hit all the salient blet points we've been building up to. 
(TL;DR - New album out in May, New website up with banging merch, Patreon launch next week, no more masks, summer tour dates coming soon, your mother and father love you very much)
The last year has been a rollercoaster of good and bad for us. While navigating a 'post' Covid landscape, the already brutal touring landscape has further devolved into a Mad Max style Thunderdome death match of bands. But, do we still love it? Yes… guilty. We've been hitting the road hard and taking a lot of chances on new locations as well as revisiting our favorite familiar cities. We've also been doing more support slots than ever before. For those that do not know, these are shows that you open for bigger bands. In theory, it's a great way to level up and perform to more people, network with other musicians outside your circle and showcase your brand to different agents and road managers. But, there are a whole other set of issues in traversing those waters. In essence, trading one set of problems for another. Support slots mean earlier and shorter set times, negotiating lower competitive guarantees and slinging more merch (which needs to be re-upped later on your dime). We are super grateful for our booking agency Music to Your Ears Productions for helping us delve into this new realm. It's been really exciting but also rife with politics, tap dancing and delicate side-steps at times. We are being pitched to and playing for musicians we've long admired and listened to. That's a huge plus! Here's hoping all this spaghetti being thrown at the wall eventually sticks. 
Most of the bands we have opened for are awesome, humble and remember the grind. Bands like Bella's Bartok and Consider the Source have been nothing but welcoming and accommodating to us on the road. On the flip side of that, we've also dealt with diva bands that could honestly not care any less that we were even there. We get it. Not every show is awesome and sometimes you're having an off night. Maybe we were just raised differently and think that being rude or ungrateful isn't a good look. There are times that we aren't allowed to address these bands, look them in the eye or share a green room, and are actively told they'd rather not have any support, local or otherwise. We were only there to help sell tickets to a failing box office. All you can do in that scenario is remember. Burn that moment in time into your temporal and occipital lobes of your brain. Memorize that feeling, the way the backstage smelled or how the hallway was lit. Categorize it and submerge it in bronze. And then, pinky promise to yourself that should that miracle of 'making it' ever happen to you, that you won't act like an entitled dweeb to other musicians in the same pursuit. These moments have made this band stronger. And if not for this current lineup, I wouldn't appreciate it as much as I do now.
This core lineup is so special to us. It finally feels right after so many years. Every member has been integral in this band's evolution. We've had hired guns throughout the years of trying to find the right fit, but it has, at last, felt like the puzzle was complete. Last year, Tara Hanish, our cellist and co-songwriter of 5 years, and I have taken the legal plunge together and made this band a full LLC. Paperwork, entertainment lawyers, accountants, tax attorneys and notaries are not variables I'd ever thought I'd incorporate into this musical equation when I first picked up a bass at 8 years old. But, here we are. We are fully trademarked and incorporated. So, don't threaten us with another Chris Pratt Jurassic World movie or we can legally sue you. 
Our drummer, Danny Sher, has been a blessing. We found him at a rough time for the band, during an even rougher time for the world. At a time that we genuinely were weighing options on how to end this band with dignity, he swooped in to resuscitate the project. He's added a groove back in the band and his bottomless pit of optimism, even during the shitty times… I honestly can't put into words how much that means to Tara and me, after what we've been through in the past. He's in a slew of awesomely talented and diverse bands and we are grateful for the time and skill he carves out for us.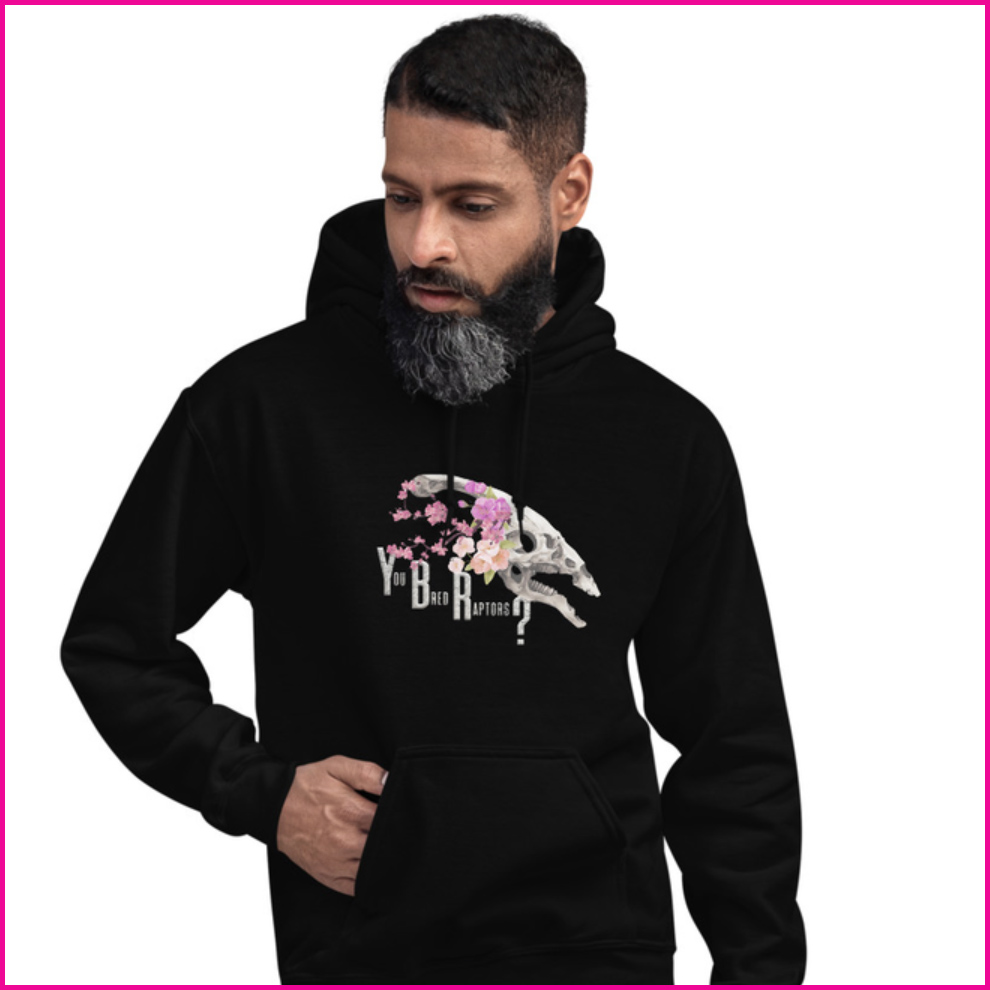 Onto business!! Our new website is LIVE NOW! Our last site was hard to maintain and eventually got hacked by Russian bots (for real) and spammed the site with 415k comments. Normally, we'd be so happy for any 'fan' interaction but it was all gibberish according to Google Translate. We had a LinkTree for a little while but missed having a legit site with all of our pertinent links. Our
EPK section
is there for any booking needs. If you'll follow me right on over to our
MERCH PAGE
, you'll see a whole menagerie of BRAND NEW merch. We are using a different merch fulfillment center now and they have been awesome thus far: Tshirts, hoodies, beanies, large print posters, mugs, stickers, balloons (maybe not balloons just yet)… all with a ton of new designs. It's part of our whole rebranding campaign to make us look young and hot and hip and cool. How do you do, FELLOW KIDS?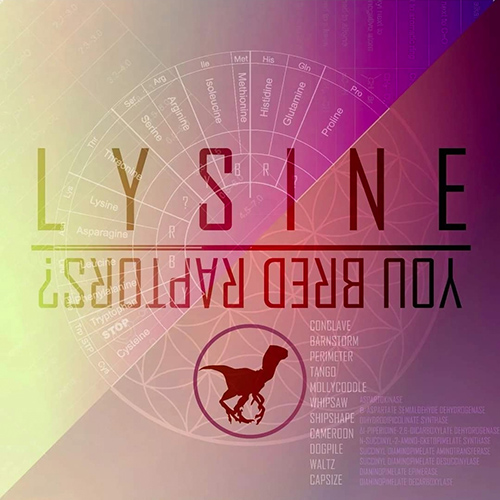 Now, for the elephant in the room… the new album. 
There's no real reason it's been delayed for so long. Trying to tiptoe the music industry now is a minefield. Selling a full album to an audience that by and large only streams music for free and no longer purchases (or cares?) about an entire album's worth of material? Should we release one single a month for 11 months? Release a few songs seasonally? Drop cassette tapes from drones over crowded street corners? We went back and forth on how to do this properly. In the music business, your content is your only commodity and assett. Once it's out there, you have to start all over. 
We wrote almost two albums worth of material during the lockdown. We dwindled it down to one album and were prepared to record it in Fall of 2021. Then, we had a member shakeup and we ended up scrapping half of the album. It wasn't good enough and we wanted to shed our skin and have a rebirth of sorts. We toured a little and then wrote more songs and recorded in Spring of 2022. We wanted to give it time to breathe and play these songs on tour and add any necessary extra instruments. In the end, we decided against extra instrumentation. We wanted this to be a 'back to basics' approach. It is the most uniquely 'us' version of You Bred Raptors? and our best material to date. The official release date for LYSINE will be FRIDAY, MAY 12th. 
Speaking of evolution… the other pachyderm in our midst: the masks. As you may have noticed from photos and videos, we have officially and unceremoniously retired the masks. For 12 years, every single show was a masked performance. We performed ONE song in that time live without masks on at a small residency show. Overall, this was a hard thing to give up. Masks had become part of our identity whilst busking and had gone through many iterations over more than a decade. We had two mask sponsorships, one in Chicago and one in Venice, Italy. The real reason behind us bowing out of this aspect is long and involved. But, the short answer is that it was just time. In the beginning, and this may be news to some, the band had a whole crazy backstory: Two exiled scientists, ousted from their scholarly community for unethical dinosaur cloning practices had to live on the lam and be anonymous, spreading the gospel and trying to raise funds for back-alley dinosaur cloning. It was silly and goofy but we didn't want to break character. We had outfits and backstories and thought it would make for a good show. Then, as members came and went and their involvement in the band was sometimes purely financial or ancillary, the idea of pushing this history became so cumbersome. The origin story faded but the masks remained. The rule that each song had a different uniform look for the band dissipated over time as some masks were uncomfortable, suffocating or restricted vision. They were an interesting and performative addition visually for the audience, but they never really made sense as a whole. 
The masks would get beat up or stolen multiple times on tour and keeping new ones was financially draining and annoying. We started giving custom masks out to the audience during select show but even that was logistically kind of a crapshoot. It was always a question during our interviews about why we utilized them and I know every time we tried to explain it, our passion for the answer declined. Then, the pandemic happened. The idea of making YBR? Masks to sell when there was a global shortage on PPE just seemed tacky and tone deaf. After 2 years, everyone was sick of wearing their own. So were we. There comes a time during any personal pursuit to admit when something isn't working. You either adapt and move on, or dig your heels in and proverbially die. 
We played an outdoor show in Asheville on tour in May of 2022. Tara had been heavily hinting that she wanted to either scale back the masks or lose them entirely. They were affecting our playing and we all agreed that we would ween them off gradually. Admittedly, I was scared it would mean the death of us. That seems dramatic, I know. But, it had been so long since I had played 'naked' to an audience. Was it a sign of giving up? What if someone stops being a fan because of the change? Trying to hold onto every supporter of this project is like juggling kites in the eye of a hurricane. Since it was a small crowd, we opted to do the set maskless, save for three cover songs. That first show, admittedly, felt a little awkward. Though, the breeze in our faces and interacting with the crowd felt so good after so long. The next set we did the entire show without them and then never looked back. We brought the mask box on our next tour and never cracked it opened. On this last tour, they stayed behind entirely. 
We've had questions about why we dropped them, but mostly people saying it was really nice to finally see us truly loving the performance. We might make weird sex-faces when we play live but you'll just have to embrace and deal with it. Our music is instrumental so connection with the audience is an aspect we want to cultivate. We're sorry to anyone that misses them but I think the pros outweigh any of the cons here. 
If you are one of those people, let me do a poor segue here and try to make it up to you with our Patreon relaunch. It's strange, and a little embarrassing to admit that our last Patreon update was almost four years ago to the day, and it was me promising a relaunch was in the works. In my defense, the whole world went to hell and a lot of things happened in the band. But, it's best to admit our faults and correct course. We finally feel like we have something to offer the fans. Since our busking has been put on the back burner for a while, we want to connect with new people while thanking our long time supporters with cool stuff. 
We have all new tiers and perks. We are starting from scratch this time around so if you've supported in the past, this will be all new to you as well. We have the normal stuff like exclusive content, private live streams, behind-the-scenes photos and videos, customized content and sick discounts on brand new merch. We are also offering more intensive stuff like OURSELVES. That's right, we are lending our mind and bodies out to be used and musically abused by you by offering a four lesson package. That is how the band makes our living outside of tour. We will also give custom tutorials and playthroughs to any of our material, if you so wish. We will work together with you to build lesson plans for whatever your pretty heart desires. Soooooo, go check it out. There's something for everyone and if there's something you want that isn't listed, reach out on our contact page and let us know. And if you just want to support us along the way, you can do that too. There's only so many $5 Birthday cards we can cash from our grandmothers, ya know? The official date for this relaunch will be Tuesday, April 4th. 
We have new summer festivals and touring plans to announce soon as well. Those will be on our site as well as all the other social media sites you may or may not use to follow us. Until then, we'll be releasing singles and playthroughs for the album along with pre-orders for our first VINYL! Stay tuned for news on that. If you've made it this far, THANK YOU. And stay ready for more awesomesauce being force-fed down your gullets. You're amazing and stay excellent to each other. 
Peat and YBR?